Bitcoiners, It's Winning Time
We believe that a global, Nasdaq-listed, Bitcoin-only financial services company will play a key role in winning the race to avoid the war, so we're building it.
Cory Klippsten
Jan 19, 2023
January 19, 2023
10 min read
10 minutes read
We are entering the most critical period yet in the history of Bitcoin. Beset on all sides by the inequities of the selfish and the tyranny of evil men, we Bitcoiners must nevertheless persevere and win The Race to Avoid the War.
Nothing is more important to the Bitcoiners who make up Swan. Every single one of us is "On The Mission" (h/t @AlexStanczyk, host of Café Bitcoin on Twitter Spaces) to spread Bitcoin adoption. We believe this is why Swan immediately took flight despite launching into the crucible of the March 2020 pandemic, rising higher with the 2021 bull market and continuing to rise despite the collapses of the crypto industry in 2022. Over the past 12 months, the Swan team doubled, filling key leadership positions with talent from Bridgewater, Goldman Sachs, Merrill Lynch, and Visa.
Now, with 100 full-time Swans across five continents, and rapid expansion into new products and markets, we are sharing how we plan to accelerate Bitcoin adoption over the next three years.
First, let's start with what Swan already does today:
Use Swan.com and the Swan App for safe and easy Bitcoin buys, with recurring purchase plans, one-time buys, free custody in your own legally owned trust account, and free automatic withdrawals to self-custody.

Swan Private is a trusted partner on your Bitcoin journey, with a dedicated Bitcoin expert, exclusive events, support for retirement, trust, and corporate accounts, and original Bitcoin and investment research.

Swan Advisor helps RIAs and FAs counsel their clients about Bitcoin and allocate responsibly into the future of money while maintaining their full advisory responsibilities.

Swan Business future-proofs businesses, nonprofits, and trusts with Bitcoin treasury services and the Bitcoin Benefit Plan, an exciting fringe benefit that dozens of companies are already using to recruit and retain employees.

Secure your retirement with the Swan IRA by diversifying your savings with tax-advantaged Bitcoin in Traditional and Roth IRAs.

Join Swan Premium to receive exclusive research reports, educational content, Bitcoin books by some of the leading authors in the industry, huge discounts on Bitcoin products and services, and privileged access to many Swan events.

Swan Media produces world-class content to educate and entertain Bitcoiners, new and old. Our shows include Café Bitcoin, Swan Signal, and Hard Money with Natalie Brunell. Swan publications include Swan Private Insight, the Swan Signal blog, and The Daily Bitcoiner. Also, you might have seen us on social media here and there 😂.

To give your friends and family a pure Bitcoin signal, not "crypto" noise, send them to The Bitcoin Canon. The Canon presents thematic collections of the best educational content from the history of Bitcoin and related topics, expertly curated by Bitcoiners.

Swan Force is the strongest referral program in the Bitcoin industry, with more than 15,000 affiliates, large and small, helping to spread Bitcoin adoption. Enlist today to help your friends and family discover the world of Bitcoin.

Love Bitcoin so much that you can't imagine not working in the industry full-time? We built Bitcoiner Jobs for YOU! Our favorite side project quickly became an indispensable resource for the Bitcoin industry, matching fantastic companies with incredibly talented Bitcoiners.

If you haven't joined the Bitcoiner network, you're missing out! Get to know Bitcoiners in real life with Bitcoiner Events. With Swan having no headquarters, we built the site because of our strong desire to connect with fellow Bitcoiners. With thousands of event listings around the world, it's clear we're not alone.

After a wildly successful debut in 2022, we're beyond excited for the second edition of the Pacific Bitcoin Festival, scheduled for October 5-6 in Santa Monica, CA. Get your tickets now, before the price goes up, and enjoy two days of pure Bitcoin signal and celebration!

Swan Salon Monthly is a series of private events in exclusive Los Angeles and Miami locations, allowing members of Swan Private to enjoy the company of guest speakers and well-known Bitcoiners.
Wow, that was a lot of work packed into three short years! And with every single one of our products shepherded by Bitcoiners who care DEEPLY about the mission, we'll keep making them better. If you have thoughts about any of them, email me directly at CEO@swan.com, or DM me on Twitter.
NEXT! There's no time to explain; just get on the Swan! Kidding, but sometimes it feels like the best advice. We have SOOOOO much more coming your way. Here's a look at what we plan to bring to market over the next three years:
Global Bitcoin Onramp — People around the world are waking up to the fraud that is non-Bitcoin "crypto" (the commonly used misnomer for altcoins). The success of crypto casinos like Binance and Coinbase is predicated on greater-fool gambling and pump-and-dump marketing of unregistered securities. Swan is helping nature heal, accelerating the spread of Bitcoin worldwide. We will open for business anywhere and everywhere crypto casinos prey on unsuspecting victims.
Our first step is opening up Swan to new users in 160 countries this quarter, starting with purchases via debit and credit cards, followed soon after by SEPA and other bank transfers. As always, anyone globally who can send fiat via Fedwire or TransferWise can already use Swan.
Low KYC — We are dramatically improving our onboarding experience for our United States customers this quarter, letting people start buying Bitcoin with MUCH less friction, just name and last 4 of your social.
Target Buys — Bitcoiners love to buy the dip, and they love it even more if they can do it automatically. You yelled loudly, and we listened! Swan is launching Target Buys in Q1 2023. Set a target price, and we'll do the rest 😎.
Swan Self-Custody — The Specter Labs team joined Swan in 2022 to lead the development of simple self-custody and collaborative-custody solutions for Swan clients. The Specter team will continue supporting and developing the open-source Specter apps. We are excited about the technological advancements we'll bring to market over the next couple of years, with dramatic improvements in user experience to help exponentially more people become self-sovereign. Sign up now to get on the list for early access to Swan Custody. It's been said so many times: "Not your keys, not your coins." We'll help millions overcome the obstacles to getting there — easily, quickly, safely, and confidently.
Swan Lightning Wallet — You said Jump, we said How high, and now we have BIG plans for the Swan lightning wallet⚡. Our roadmap calls for a simple-to-use experience with self-custody and no-KYC options. The Swan wallet will be a starting point for many new Bitcoiners, with a seamless journey of learning combined with Swan design delights throughout.
Swan Home Equity — Many Americans have significant home equity and are looking for ways to diversify their net worth. Swan Home Equity enables Swan Private and Swan Advisor clients to convert a responsible portion of their home equity into Bitcoin. The product features a unique accrual structure to remove cash flow concerns, lengthy terms to reduce liquidation risk, and conservative loan-to-value limits.
BitList — Building on the success of Bitcoiner Jobs and Bitcoiner Events, Swan's next Bitcoiner community platform is a marketplace to promote and find services offered by and for Bitcoiners. Find an accountant or lawyer who cares about your issues and wants your business. Ready to build your citadel? Find that rockstar stone home builder on BitList, the global and local marketplace for Bitcoiner professional services.
Swan API — Our API allows companies to connect apps to Swan's Bitcoin services. API services will include:
Bitcoin onboarding and buying.

Bitcoin education content.

Lightning payments with streamlined Lightning onboarding.

Deeper integrations for our Swan Advisor and Swan Business services.

Self-custody wallet integrations brought to you by Specter Solutions
Platform Sovereignty and Optionality — With plenty of cash in the bank and a couple centuries of experience across our leadership team, we're dramatically accelerating our plans for increased redundancy and independence across compliance, settlement, and custody. We are actively working on MTLs, filing for the New York BitLicense, and determining appropriate regulatory paths in jurisdictions around the world. We are investing heavily in technology and partnerships to soon have options and redundancy across custody, liquidity, fiat payment providers, security, and hardware wallet support. This optionality will also enable support for new account types and scenarios for families, minors, tax-advantaged accounts, and integrations.
NASDAQ IPO — While we don't have any particular desire to run a public company, we think that what's best for Bitcoin and Bitcoiners is for Swan to lead the charge as the first Bitcoin-only startup to go public. We will not do a backdoor listing on a foreign exchange. We plan to ring the bell on the NASDAQ. Increased analyst and media coverage of an education-focused company composed of 100% Bitcoiners will be a beacon call for the next thousand startup founders to get busy building our Bright Orange Future.
We believe that a global, Nasdaq-listed, Bitcoin-only financial services company will play a key role in winning the race to avoid the war, so we're building it.
The adoption of Bitcoin as money will uplift human civilization for centuries to come. It will bring about a new era of increased freedom and prosperity. It will facilitate economic stability, fairness, mobility, and abundance. It will reduce corruption, deception, and crisis. And Bitcoin can bring about all of this change peacefully.
Every single one of us is a participant in the race to avoid war, whether we realize it or not. As Michael Saylor said, "I don't want to be a martyr. I don't want us to die for our country. I want us to be the winners."
Bitcoiners, IT'S WINNING TIME.
Join Us on the Mission — Here are some of the many ways you can connect with Swan and contribute to our efforts to help Bitcoin win the adoption race:
Sign up to start saving Bitcoin
Buy automatically every day, week, or month, starting with as little as $10.
Cory Klippsten is the CEO of Bitcoin financial services firm Swan.com. He is a partner in Bitcoiner Ventures and El Zonte Capital, serves as an advisor to The Bitcoin Venture Fund, and as an angel has funded more than 50 early stage tech companies. Before startups, Klippsten worked for Google, McKinsey, Microsoft and Morgan Stanley, and earned an MBA from the University of Chicago. He grew up in Seattle, split 15 years between NYC and Chicago, and now lives in LA with his wife and daughters. His hobbies include basketball, history and travel (Istanbul and Barcelona are favorites).
More from Swan Signal Blog
Thoughts on Bitcoin from the Swan team and friends.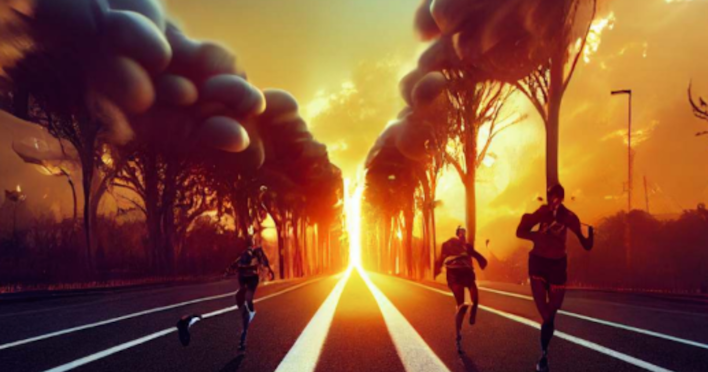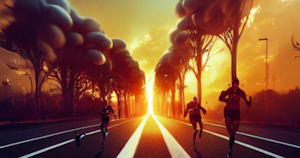 By Cory Klippsten
Let us proceed — together, united, yet decentralized — and win this race, for one and all, so that we may never have to fight the war.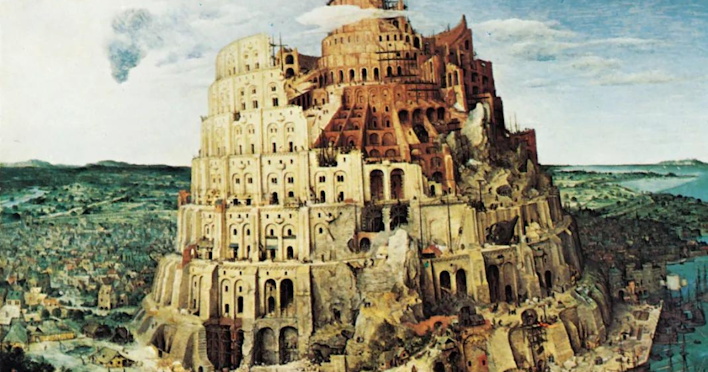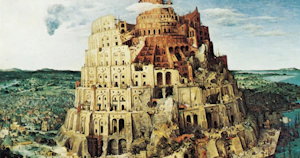 By Cory Klippsten
Not too many years from now, the number of Bitcoiners in the United States of America will cross ten million. When we hit that milestone, it's game over: Bitcoin wins.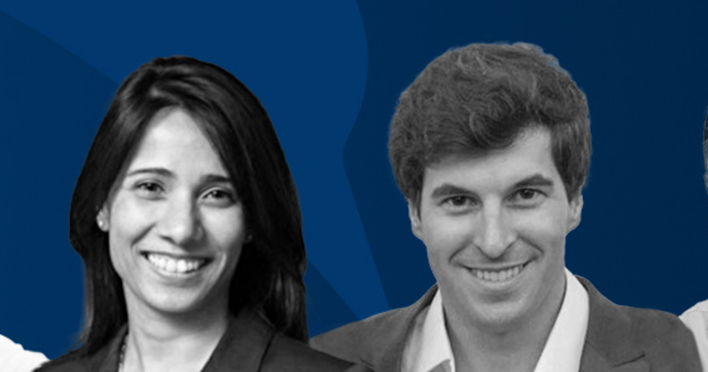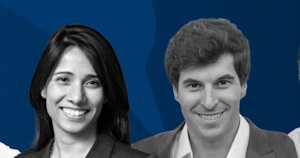 By Cory Klippsten
Sheetal Ray joins as COO, Raphael Zagury as CIO and Head of Research, Gaurav Gollerkeri as GM of Swan Personal, and Guilherme Gomes as CRO.