Swan Premium
Fly to New Highs With Swan Premium
Exclusive Swan Content, Market Insights, Discounts, and More. Let Us Give You the Premium Treatment Now.
Only $20/month or $200/year (17% discount)
Join Waitlist Now
Swan Premium
Members Enjoy…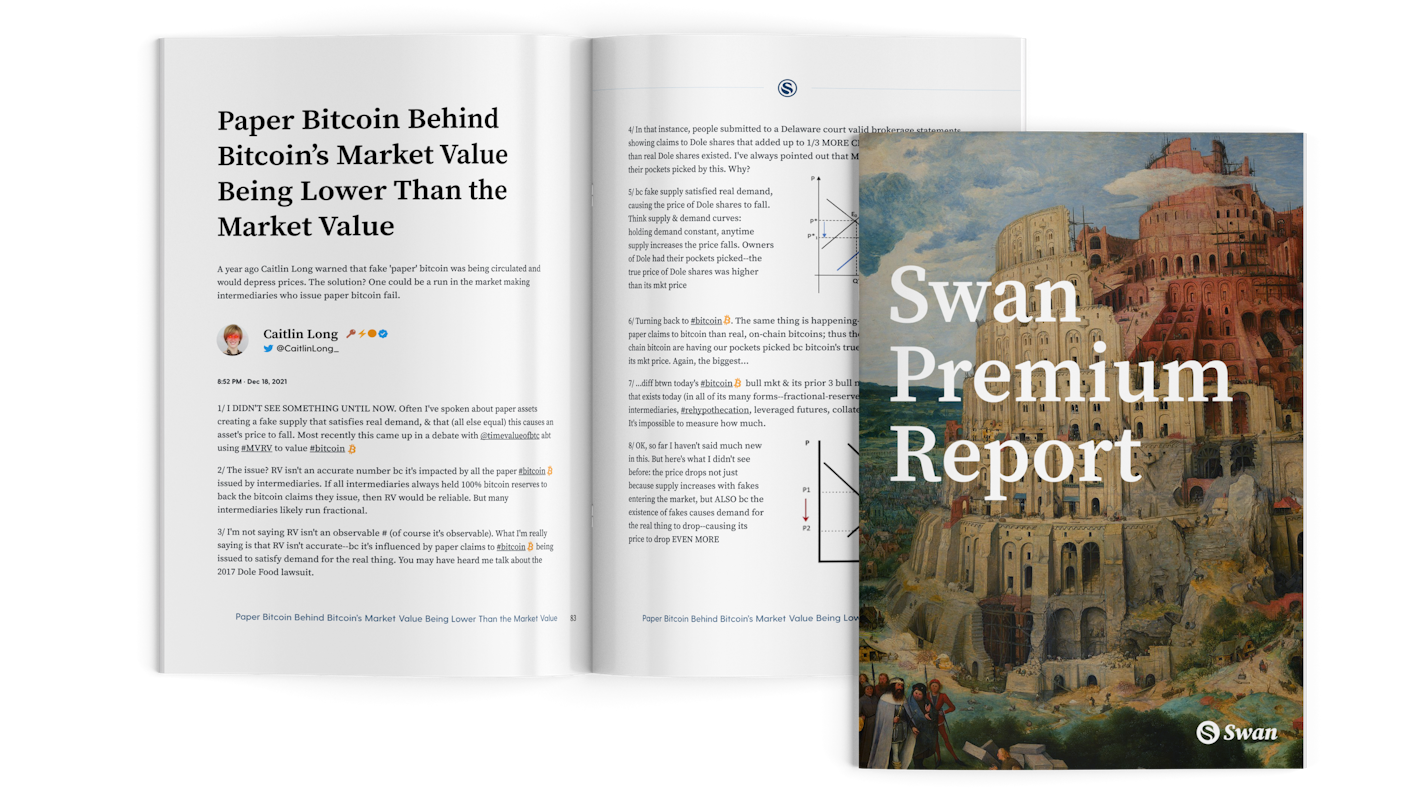 Swan Premium Content
Every quarter you'll receive our gorgeous, in-depth research publication featuring thought-provoking articles and analysis by top Bitcoin minds.
You'll also receive our comprehensive monthly updates providing detailed and fresh perspectives on the most important recent events affecting Bitcoin.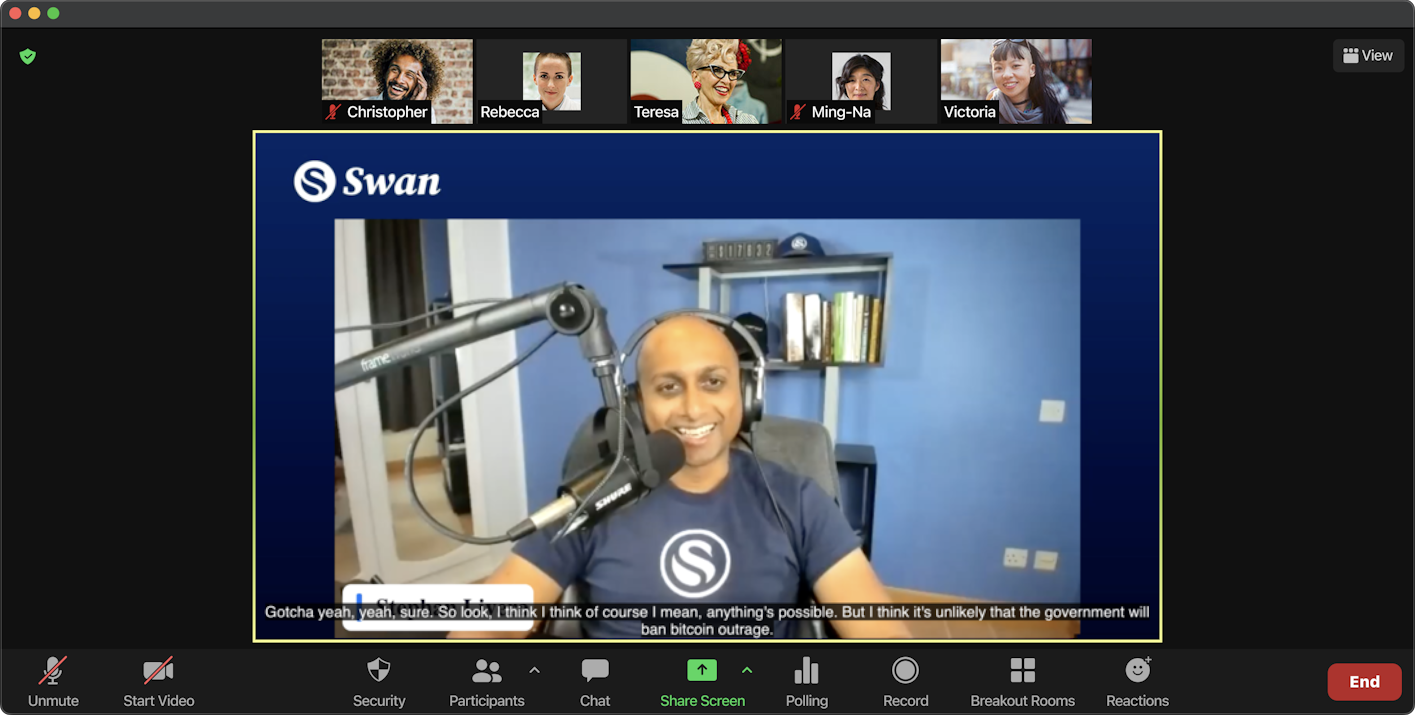 Swan Webinars
Attend our live and pre-recorded educational webinars hosted by Swan's Bitcoin experts, guests, and advisors.
From self custody with Stephan Livera, to retirement planning with Morgan Rochard, or general macro updates from the Swan Team, Swan Premium webinars have you covered at every step of your Bitcoin journey.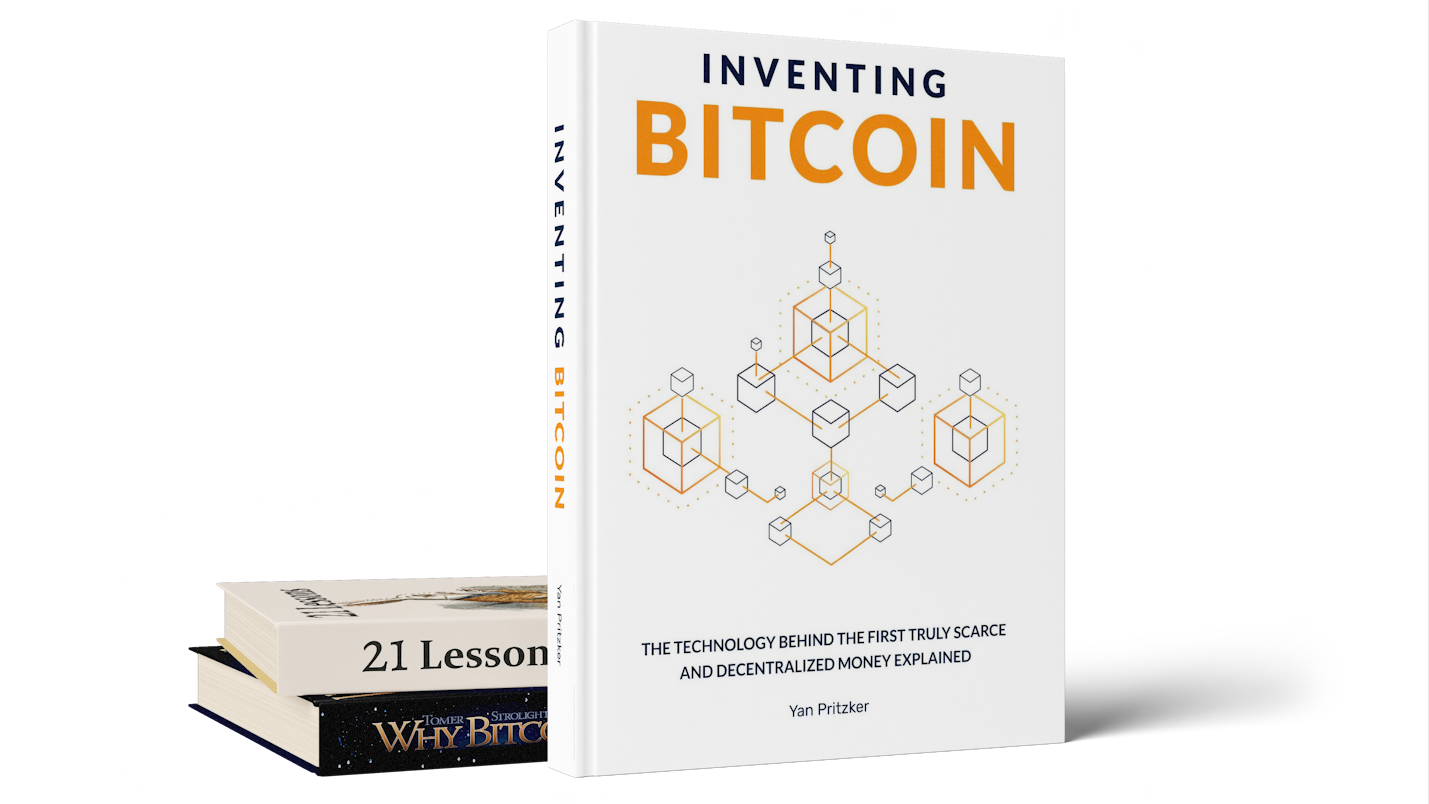 Bitcoin Books
Swan Premium members have access to free digital copies of great Bitcoin books from authors like Yan Pritzker, Gigi, Tomer Strolight, and more.


Swan Premium Benefits
You'll be among the very first to find out about and have access to everything new we're working on. Receive early bird access to new Swan products and features. Access discounts on Bitcoin products from amazing partners like Coinkite and Foundation. Get amazing deals on books, merchandise, events, conferences, and more.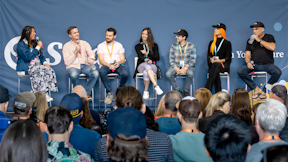 Pacific Bitcoin
Unlock exclusive discounts for Pacific Bitcoin 2023.
A two-day experience leading the way to a bright, orange future.
Swan's Full World-Class Bitcoin Buying Features
No Purchase Minimums
Automated Savings Plans to Build Your Bitcoin Stack
One-tap Instant Buys with Your Bank Account
Available Globally
Personal Accounts, IRAs, Trusts, and More — All under One Login
Free and Automated Withdrawals to Any Bitcoin Wallet of Your Choice
Enjoy the Swan Premium Experience
Join the waitlist now for Swan Premium and receive all these benefits.
Join Waitlist Now