5 Reasons Why All Bitcoiners Should Attend a Bitcoin Conference
Meet your favorite Bitcoiners and make memories you'll never forget.
Nick Payton
Oct 5, 2022
October 5, 2022
4 min read
4 minutes read
Ever wonder why Bitcoin conferences are so popular?
If you talk to someone who has attended one of these industry events, they all typically elaborate on the overwhelming sense community.
Bitcoiners love meeting Bitcoiners.
We are here to share our optimism for the future and the role of sound money.
Here are 5 reasons why all Bitcoiners should attend a Bitcoin conference at some point on their journey… 
1) Make Connections (and get a job in Bitcoin)
There are countless examples of individuals meeting at a conference and making relationships that last a lifetime. 
Whether you find your next business partner, employer, employee, or a life-long friend. You'll leave a Bitcoin conference with more connections than when you arrived.
Believe it or not, Swan was founded after some friendly conversations at the San Francisco Bitcoin conference in 2019. This is where Cory first met Yan, Brady, and Brandon. As they say, the rest is history. 
If you're considering working in the Bitcoin industry, attending a few conferences is a no-brainer. Bitcoiners hire people they know and trust. Quality of thought over credentials. 
Conferences are how you get your foot in the door. In the meantime, check out bitcoinerjobs.com for open positions.
Bitcoin conferences are an all you can eat buffet for the intellectually curious.   
You'll be exposed to new ideas that challenge you and enrich your understanding of Bitcoin and its place in the world. 
From the presentations, panels, and workshops to the dinner parties and serendipitous side conversations, there's no shortage of opportunities to better yourself. 
3) Meet your favorite Bitcoiners
While twitter is a decent way to connect with other Bitcoiners, there is no substitute for looking someone in the eye and shaking their hand. 
Conferences give you the opportunity to meet your favorite Bitcoiners in person. Ask your favorite writer a question, learn about the latest technology from an engineer, or suggest ideas for a future episode with your favorite podcaster.
Sometimes it feels like Bitcoin twitter in real life. And it doesn't matter if you're well known or brand new, most Bitcoiners are generous with their time and enjoy mixing it up with the community. 
If you've never been to a Bitcoin conference, the energy is palpable. I guess that should be expected when you get thousands of people together who are all ON THE MISSION.
Falling down the Bitcoin rabbit hole is an exhilarating experience. It can feel like discovering the secret to the universe and the natural instinct is to share it with everyone you meet!
Unfortunately, we can come off a little crazy when raving about Bitcoin to the uninitiated. Your family and friends are probably sick of hearing you talk about Bitcoin :) 
Good news: you are not alone.
But just because your peers aren't receptive to the Bitcoin message doesn't mean you're crazy. Meeting other Bitcoiners in real life can be reassuring that you're on the right path.
Turns out there are tons of smart people with high integrity who share a similar view on Bitcoin and the world at large. 
We sometimes forget to put work aside and enjoy ourselves.
Obviously Bitcoin conferences are full of educational opportunities, but they're also fun!
Besides the main event, most conferences are paired with some "unofficial" side events. Expect happy hours, group workouts, impromptu lunches, dinner parties, niche workshops, and some mind blowing late night conversations. 
Some people even make a family trip out of it! 
Attendees often report leaving the conference feeling fulfilled, reinvigorated, and optimistic about the future. 
Here at Swan, we believe getting Bitcoiners together in person is a BIG DEAL.
So we decided to host our own conference in Los Angeles this November! 🌴
Pacific Bitcoin brings together all your favorite Bitcoiners such as Michael Saylor, Lyn Alden, Jeff Booth, Robert Breedlove and more, for a week you'll never forget.
We focused on a combination of education, socializing, and unique experiences such as a surf simulator, an 80s arcade gaming lounge, and even an And1 basketball court with its own programming.
Not to mention the weather is great in Southern California in November! 😎
Do not miss this opportunity to meet your favorite Bitcoiners and make memories you'll never forget.
Sign up to start saving Bitcoin
Buy automatically every day, week, or month, starting with as little as $10.
Nick Payton is the Director of Marketing at Swan Bitcoin. He has operated his own consulting agency for over 10 years with a focus on digital campaigns for Fortune 500 companies. Nick's analysis is shared across social media and native content on Swan.com. He is focused on educating people on the benefits of adopting Bitcoin.
More from Swan Signal Blog
Thoughts on Bitcoin from the Swan team and friends.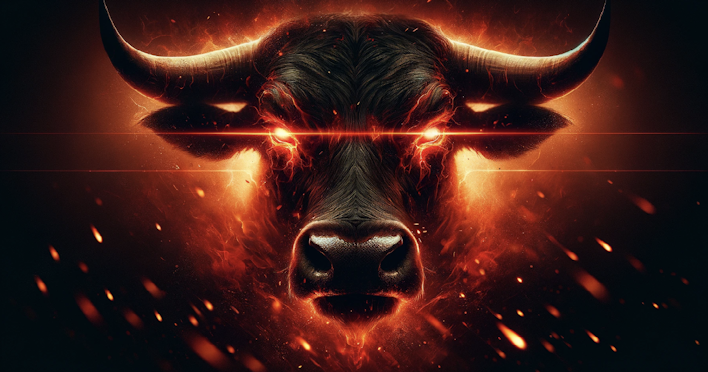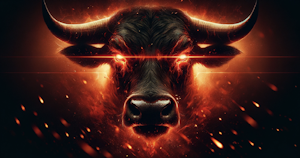 By Isaiah Douglass
All-Time High Bullishness — Why Today Feels Different!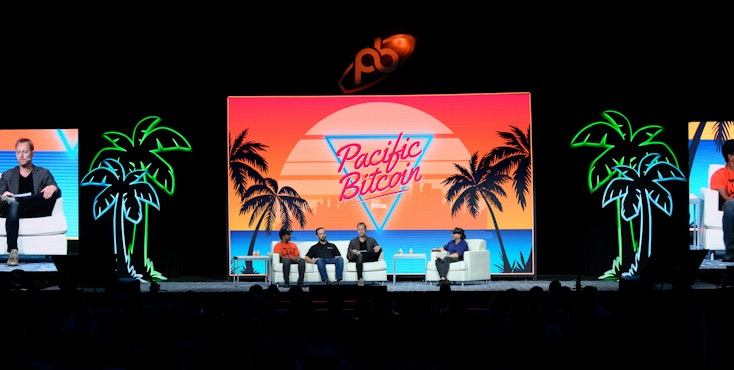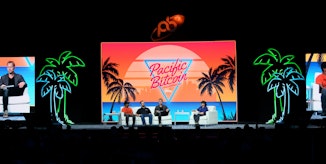 By Nick Payton
Pacific Bitcoin redefines the boundaries of what an event could be by seamlessly blending the best of Bitcoin education, entertainment, and social connections. It was more than just a conference.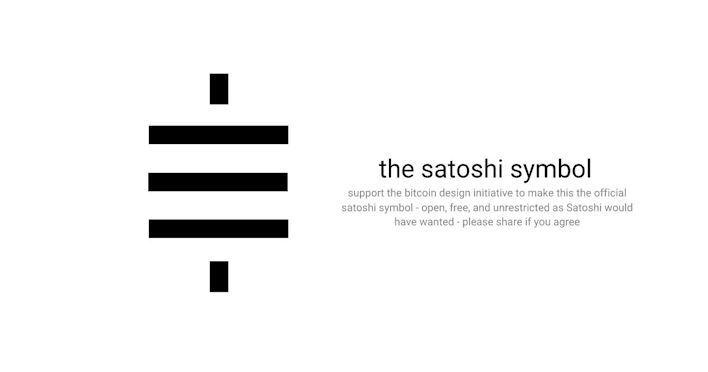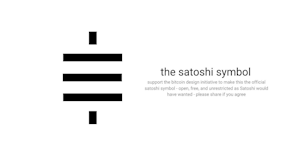 By Drew
Like a dollar can be broken down into cents, Bitcoin can be divided into smaller units called Satoshis. Learn more about why Satoshis are important with Swan Bitcoin!